Access to New Insights


This area is provided as a Guide to Enlightened Knowledge.
Explore these references as you feel guided:


Check back as new items will be added


Articles:
The Intelligent Optimist: Nature is the Best Business Consultant
by Rob Williams. Published Summer 2016


Research papers by Dr. Jeffrey L. Fannin, neuroscientist, and Rob Williams, originator of PER-K®, about the mind/brain interface and impact of the Whole-Brain. The Principles of Nature applied to business success is also referenced:


neuroConnections: Link between Principles of Nature, Business and the Whole-brain State
International Association of Management and Business: What Neuroscience Reveals About the Nature of Business
International Journal of Management and Business: Neuroscience Reveals the Whole-brain State and Its Applications for International Business and Sustainable Success


Video:
PER-K®... A New Vision for Business
- an interview with Robin Graham, Director of PER-K® and Rob Williams, the Originator of both PER-K® and PSYCH-K®. Topics include; how PER-K® can dramatically reduce stress in the work environment, by teaching you how to change subconscious beliefs systems that determine the limits of what we can achieve. They discuss a new paradigm for transforming a stressful environment into a creative place that honors the triple bottom line approach of people, profit, and planet. And how changing our subconscious beliefs can change the way we do business, in order to create a sustainable future now, and for generations to come.


High Speed Mindset Change
- Rob Willams, the Originator of PER-K® explain the importance of PER-K® and High-Speed Mindset change in our fast-paced business world of today.


The Evolution of Business
- Business as usual is no longer sufficient
for success - to create sustainable success it is time to do something
different. Enjoy this engaging presentation about how you can activate
the Key to Sustainable Success with high speed mindset change.

Nature Consultancy
(video no longer online)
- a conversation between Rob Williams, originator of PER-K®, Dr. Jeff Fannin, neuroscientist, and Dr. Bruce H. Lipton, former cell biologist and author/speaker discussing the impact of aligning the Principles of Nature with business to achieve sustainable success.

Sustainable Success
- Brief description about the importance of Mindset not just skill set to achieve sustainable success
Segments from previous presentations by
Robin Graham:


Insights for Doing Business Differently (8:27 min)



Impact of Mindset and Skillset (2:30)




Brainmapping & Changing Perceptions (4:38)




Books:
NOTE:
To get the book, click on the title and the Amazon window opens.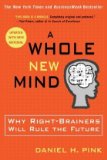 A Whole New Mind: Why Right-Brainers Will Rule the Future
by Daniel H. Pink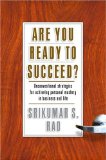 Are You Ready to Succeed? Unconventional Strategies to Achieving Personal Mastery in Business and Life
by Srikumar S. Rao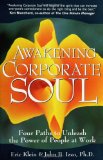 Awakening Corporate Soul: Four Paths to Unleash the Power of People at Work
by Eric Kelien & John B. Izzo, Ph.D.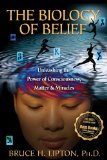 The Biology of Belief: Unleashing the Power of Consciousness, Matter, & Miracles

by Bruce H. Lipton, Ph.D.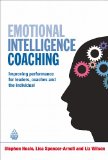 Emotional Intelligence Coaching: Improving Performance for Leaders, Coaches and the Individual

by Stephen Neale, Lisa Spencer-Arnell and Liz Wilson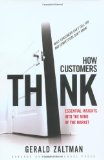 How Customers Think: Essential Insights into the Mind of the Market

by Gerald Zaltman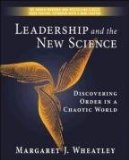 Leadership and the New Science: Discovering Order in a Chaotic World

by Margaret J. Wheatley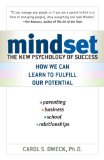 Mindset: The New Psychology of Success

by Carol S. Dweck, Ph.D.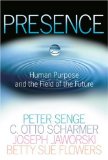 Presence: Human Purpose and the Field of the Future

by Peter Senge, C. Otto Scharmer, Joseph Jaworski, and Betty Sue Flowers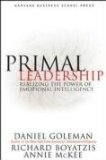 Primal Leadership: Learning to Lead with Emotional Intelligence

by Daniel Goleman, Richard Boyatzis, and Annie McKee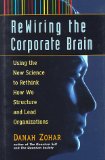 Rewiring the Corporate Brain: Using the New Science to Rethink How We Structure and Lead Organizations
by Danah Zohar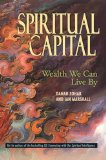 Spiritual Capital: Wealth We Can Live by
by Danah Zohar and Ian Marshall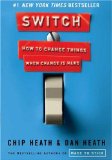 Switch: How to Change Things When Change Is Hard
by Chip Heath and Dan Heath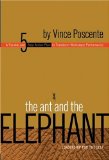 The Ant and the Elephant: Leadership for the Self
by Vince Poscente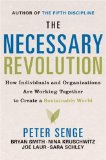 The Necessary Revolution: How individuals and organizations are working together to create a sustainable world.

by Peter Senge, B. Smith, S. Schley, J. Laur, & N. Kruschwitz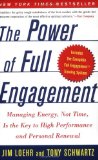 The Power of Full Engagement: Managing Energy, Not Time, Is the Key to High Performance and Personal Renewal
by Jim Loehr and Tony Schwartz

Audio:
Blogs
:


Power of Mindset
– posts about the impact of mindset


InnerActive Insights
– posts with ideas, tips, and suggestions for improvements in Leadership, Sales, Customer Service, Team Interaction, and more



Websites:
Getting Results Faster
— explanation of the power of mindset on results


Winning Mindset for Sales
— specific application for Sales Success


PER-K
® — home site for the method of change


InnerActive Beliefs
— for personal development


InnerActive Consulting
— Overall consulting and Organizational Development site