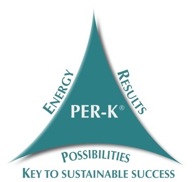 Schedule of Workshops
PER-K®
Key to Sustainable Success
Essentials for Success
™
Accelerate Your Success
Learn how to

reprogram your thoughts

for sustainable success.

Learn how to

activate the knowledge

you have gathered over the years.
Activate Your Wisdom to Elevate Your Success!
Register
Now for Memphis!
Space is limited.

Date:
TBA, 2018

Time:
8:30 am to 5:00 pm

Location:
Memphis, TN
(details provided upon Registration)


Essentials for Success Memphis
flyer
Workshop includes:
Three-day experiential

learning workshop

One one-hour group follow-up tele-coaching session
Target Audience:

This is an open session for sales people, entrepreneurs, coaches, leaders and managers as well as anyone ready to take quantum leaps in their professional life.

I
nvestment for your ongoing success:
Contact
us for details or to customize this workshop for your group.


It is time to do something different...

Is this a good investment for your time and money?
Achieve more in less time
- what is that worth?

Gain greater confidence
- what is that worth?

Break through to your next level
- what is that worth?

Reduce your stress
- what is that worth?

Increase your ability to make a difference
- what is that worth?


If you keep doing what have been doing
- what impact does that have?


You decide
-
How much is it worth to you to:
Overcome the fears and limitations
that stop you from doing
what you know you can do!

Welcome to the Evolution of Business!
Contact
us for additional information.